---
What is ambient music? Is it minimalism, elevator music, or pure electronic wankery? None of the above, yet occasionally all at once. The truth is, since Brian Eno introduced the concept of "discreet music" in the mid-1970's, ambient music has been one of the most elusive genres in the brief history of electronica. Easy to pick up, yet devilishly difficult to master, ambient music can exist in a variety of forms yet always seeks to build an atmosphere. It can be sleepy, bright, noisy, morose, or psychedelic; it can be ambient house, ambient rock, ambient techno, ambient pop, or ambient drone; it can be microsound, vaporwave, new age, shoegaze, or avant-garde. Despite this range of expressive modes, ambient music is particularly prone to redundancy, so it is a shame that lists like these always seem to round up the most conventional of ambient records. Here, then, are fifteen records that are not only among the best of their kind, but are wholly innovative and worthy of individual attention; each has contributed something different to this ever-evolving musical genre.
|
01: Gas – Pop
Under the Gas moniker, Wolfgang Voigt has produced some of the most ambitious and influential ambient music in the history of the genre, elevating it from the background to the subconscious. Never more would the genre be the domain of harmless symphonies. On his fourth and final album as Gas, Voigt animates the forest with eerie new life; thick with beats yet stunningly meditative, here he fully unlocks the genre's potential in an unprecedented way.
|
02: Brian Eno – Apollo (Atmospheres & Soundtracks)
Some will decry the fact that the runner-up position has been given to the genre's very founder. Don't get me wrong: Brian Eno is not only prolific but consistently awe-inspiring; the early 1980's were marked by release after masterful release, and it is hard to pick only one as standout above all others. But on Apollo, Eno polishes his most thematically consistent gem; it makes one forget that there is no sound in outer space. If there were, it would sound like this.
|
03: William Basinski – The Disintegration Loops
Exactly what they sound like, Basinski's magnum opus is a collection of loops that… disintegrate. Yet they are about much more than that. A study of time in the wake of the 2001 attacks on the World Trade Center, these extensive compositions explore the decomposition of very brief moments and, if unsettling initially, are ultimately moving. Over the course of hours, the lapse of time forces deteriorating cassette tapes into silence – the most poignant music of all.
|
04: Tetsu Inoue – Ambiant Otaku
The sadly overlooked Ambiant Otaku is Tetsu Inoue's masterpiece. Slowly floating through a minimalist sidereal space, Inoue accomplishes over five tracks what imitators have not been able to craft in the long decades since the record's inception. While its methods and materials – so to speak – are simple, the sound is enveloping; it transports the listener beyond the material world into a darker one of motifs by turns calming and esoteric.
|
05: The Orb – The Orb's Adventures Beyond The Ultraworld
From a distance, ambient and house music seem like categorical opposites, never to meet. One genre is about calm, the other about hype – right? On their impressive debut, ambient house duo The Orb subvert all of these expectations. Over the course of tracks assembled like sound collages into a record that plays like a rock opera, they remind that both genres, in fact, are truly about atmosphere; Adventures is a feat of musical exploration not to be missed.
|
06: Oneohtrix Point Never – Returnal
07: Iasos – Celestial Soul Portrait
08: The Caretaker – An Empty Bliss Beyond This World
09: 骨架的 – Holograms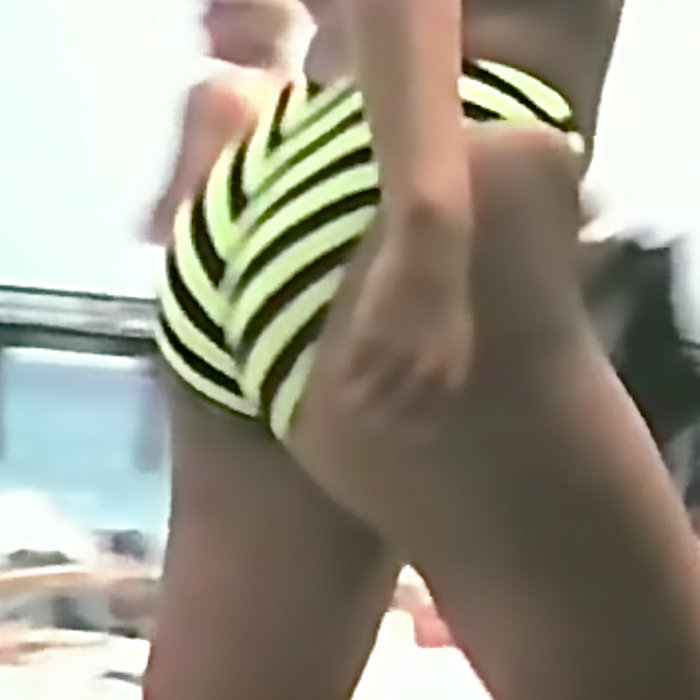 10: Stars of the Lid – And Their Refinement Of The Decline
11: Gigi Masin – Wind
12: Yasuaki Shimizu – Music For Commercials
13: Rafael Toral – Wave Field
14: Ryoji Ikeda – Dataplex
15: Steve Hillage – Rainbow Dome Musick
Honorable Mention:
Various Artists – Pop Ambient 2001